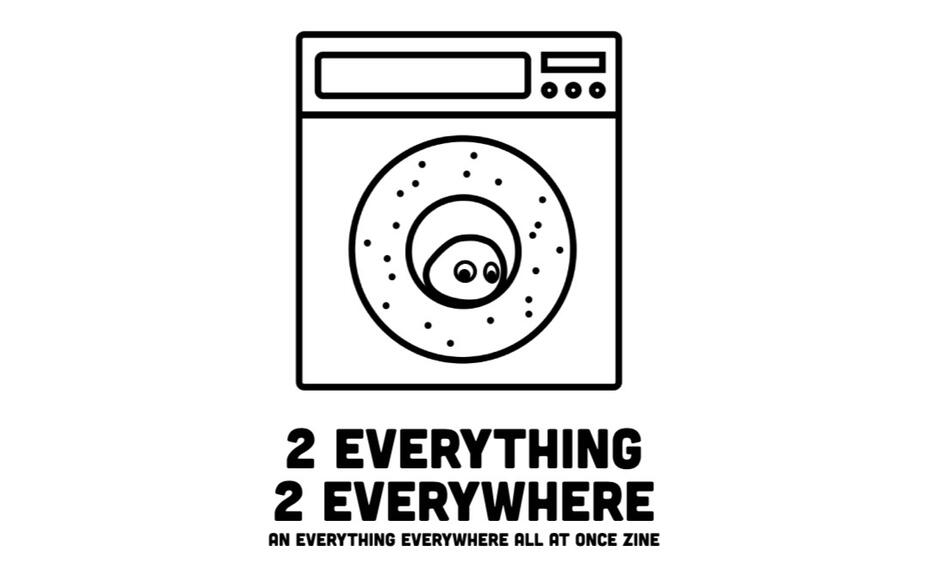 A charity zine based off of the 2022 film Everything Everywhere All at Once.
2 Everything 2 Everywhere is an unofficial, non-profit fan project not affiliated with A24 or the Daniels.
Part 1: EVERYTHING (SCHEDULE)
| EVENT | DATE | STATUS |
| --- | --- | --- |
| Interest Check | Jan 5 - 20 | ✓ |
| Mod & Contributor Applications | Jan 25 - Feb 28 | ✓ |
| Email Results | Mar 13 | ✓ |
| First Check-In | Apr 7 | ✓ |
| Second Check-In | May 5 | ✓ |
| Third Check-In | May 26 | ✓ |
| Final Submissions | June 16 | ✓ |
| Pre-order Period | Aug 25 - Sept 25 | ✓ |
| Estimated Shipping | Early 2024 | |
Part 2: EVERYWHERE (MODS)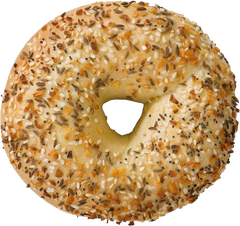 JACQ • HEAD MOD
TWITTER || TWITTER
BAGEL OF CHOICE: EVERYTHING
A tragicomedy enthusiast and semi-retired podcaster who's thrilled to be taking on the multiverse. With experience moderating with The Buddy System and The Calorum Cookbook, they'll be handling organization, writing submissions, supplier relations, and everything in between!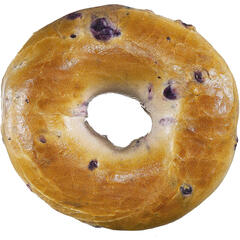 CHRIS • COMMUNICATIONS MOD
TWITTER || TUMBLR
BAGEL OF CHOICE: BLUEBERRY
A lover of sci-fi and East Asian diaspora cinema who thinks she's just like Jobu Tupaki for real. With their mod work on Flying Solo: A Star Wars Zine and local newsletters, they'll be in charge of social media and assisting Jacq with admin on this mutiversal adventure.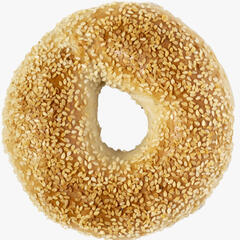 JAHANGIR • ART & LAYOUT MOD
TWITTER || TUMBLR || INSTA
BAGEL OF CHOICE: SESAME
A forklift and Ham Radio certified South Asian will be in charge of formatting the final PDF. With experience modding on Charge! A Champions Fanzine and Like Family: A Geto & Miminana Zine, as well as contributing to dozens of other projects, he's ready to give all he's got to the multiverse.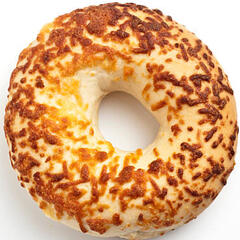 XIN • FULFILLMENT MOD
TWITTER || TUMBLR
BAGEL OF CHOICE: ASIAGO
A listener of punk music and player of indie video games. With their experience in moderating Celestial Style: A Witch Hat Atelier Zine and New Squidbeak Splatoon Zine, on top of contributing to over 30 other zines as an artist, they will be taking care of shipping this project out to everyone everywhere.
HARVEY • FINANCE MOD
TWITTER || TUMBLR || INSTA
BAGEL OF CHOICE: CINNAMON
A Southeast Asian artist and cosplayer who already feels like they're constantly verse-jumping. With their mod experience on Cassunzine and Hyrule Fashion Anthology, and contributor work for many zines, they're sure to outsmart any IRS agent.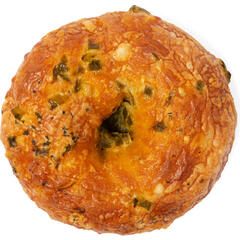 NOTTE • FINANCIAL CONSULTANT
TUMBLR || AO3
BAGEL OF CHOICE: JALAPENO CHEDDAR
---
SPECIAL THANKS TO RENEE
Credit goes to @rrmche for creating our amazing icon/logo! Please go support her on twitter and instagram!
Part 3: ALL AT ONCE (FAQ)
Q. What is a zine?
→ A zine (short for magazine) is a homemade/indie publication collecting various art and writing pieces around a specific topic. Therefore, ours will be an anthology booklet based on Everything Everywhere All at Once.Q. What is this zine's rating?
→ This zine will be 16+, both in terms of contributors' age requirement and featured content. Any depictions of violence, injury, blood, and/or death will be as per depicted in the film.Q. Is this zine for profit?
→ No, this is a non-profit, charity zine, meaning that those involved will not be paid. However, the goal is for all mods and contributors to receive their own copy. All profits raised (beyond production and shipping fees) will be equally split and donated to Red Canary Song, Asian Mental Health Collective, and Send Chinatown Love.Q. How many contributors will there be?
→ We are looking to host about 40 contributors total, including guests. You can read more about role-specific guidelines HERE.Q. Can I apply for multiple roles?
→ Yes, but contributors will only be chosen for one role (artist or writer). However, mods can also contribute art/writing along side performing their moderator role if they so choose.Q. How will you be handling the respectful depiction of East Asian, specifically Chinese, characters and culture within the zine?
→ The mod team is very aware and cognizant of the importance of respectful depiction. We will be working directly with artists and writers throughout the creation process to ensure that this takes places. Our mods are aiming to draw from both personal and professional experience to ensure that only respectful depictions are featured within the final zine.Q. I have a question that isn't listed here. What do I do?
→ Feel free to reach out to us! You can @ or DM us on all our socials (@2e2ezine), send us an ask on Tumblr, or email us at [email protected].